The ongoing goal of Hip-Hop Theater Festival (HHTF) is to elevate Hip-Hop theater into a widely recognized genre by empowering artists to develop new works and build coalitions with artists and institutions around the world.
Our Mission:
• Present live, professionally executed theater written by, and about the Hip-Hop generation
• Ignite dialogue and social change through performance arts
• Invigorate the theater in general by nurturing the creation of innovative work within the Hip-Hop aesthetic


For over a decade, Hip-Hop Theater Festival has showcased the stories, people, music, dance, and word of Hip-Hop live and on stage. All around the world HHTF is known as one of the most influential outlets showcasing Hip-Hop performing arts. Since its inception, HHTF has presented hundreds of artists including: Danny Hoch, Aya de Leon, Baba Israel, Kristina Wong, Marc Bamuthi Joseph, Liza Colon Zayas, Chad Boseman, Ase Dance Theater Collective, The Suicide Kings, Rha Goddess, Kris Diaz, Ben Snyder, Holly Bass, Jerry Quickley, Sarah Jones, Will Power, Alan Ket, Enrique PART ONE Torres, Jennifer Armas, olive Dance Theatre, Ishle Park, The Beatnuts, The Roots, Common, Kanye West, Rubberbandance Company, Kelly Zen-Yi Tsai, Rennie Harris Puremovement, Nilaja Sun, Frank Ejara, Eisa Davis, Niels Storm, Rabitsky, Psalmayen 24, Universes, J. Kyle Manzay and many, many more.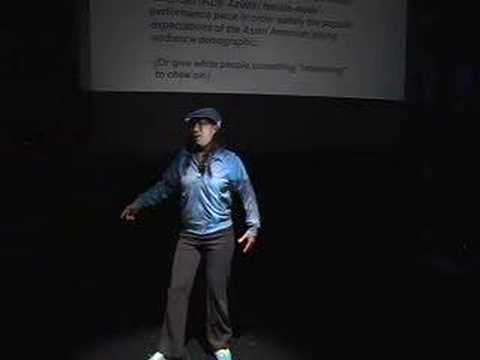 STAFF
Clyde Valentin- Executive Director
Kamilah Forbes – Artistic Director
Daphne Farganis – Education Director
Michael Premo – Marketing and Program Associate
Sarah Sidman – Production Manager, Lighting Designer
Tiffany Vega – Administrative Coordinator
Hip-Hop Theater Festival is made possible through the generous support from The Nathan Cummings Foundation, the Ford Foundation, Curtis W. McGraw Foundation, Rockefeller Brothers Fund, Lambent Foundation, Hull Family Foundation, the National Endowment for the Arts, New York State Council on the Arts, NYC Department of Cultural Affairs, New York Council for the Humanities and individual supporters like you.
HHTF is a participant in the New Generations Program, funded by Doris Duke Charitable Trust/The Andrew W. Mellon Foundation and administered by Theatre Communications Group, the national organization for American Theatre.
HHTF
Board of Directors
Darren Sussman
Chair
Jennifer Ortega
Secretary

Laura Hope
Treasurer

Malik Yoba
Lev Gelfer
Rachel P. Goldstein
Lumumba Mosquera
Constance Mortell
Chris Nagy
Danny Hoch
Founder
CREDITS
Chief Technorganzing & Online Marketing Firm: MVMT
Art Direction by Danny Skinz of Actual Creative
Marketing and Sponsorship by The Idea Botanica
Public Relations by Pitch Control PR
Photo Credits & other contributions are listed throughout the site.